Trying to get work experience at a design agency can make you feel left out in the cold - here are some tips.
Find out what makes a design agency really want you in the office for a week or two, and how to make the most of your work experience placement.
You know that you want to work at a print or web design agency one day. And who could blame you?
It's an opportunity to be creative every day, with the added bonus of being surrounded by like-minded people.
One of the best ways to get your foot on the ladder is through work experience with the type of company you'd one day like to work for.
However, you're not the only one with this plan, so it can be difficult to secure yourself a placement.
We've got some tips on how to get work experience at a design agency – so keep reading.
Do your research
Google is your friend – before you contact your chosen agency, it pays to find out a little bit about them.
We often get enquiries from people who want to be fashion designers or design cars, but I'm afraid that's just not what we do!
This might seem obvious, but…
Look at what sort of things they work on, who works there and learn a little bit about the company.
Check out their team page to find out who best to direct your work experience enquiry to – administrators and human resources managers are a great start.
It can also be a good idea to follow (not stalk) agency staff on social media, retweeting a few tweets, commenting on posts or liking stuff on Facebook.
This way you can potentially become 'known' to agency staff so when you make an initial approach for work experience, you might be recalled – especially if the agency follows or comments back.
Always enquire yourself!
This might seem obvious, but always make the initial enquiry yourself.
We don't want to to talk to your mum (even if she is lovely) or your teacher or your cousin or your mate.
Just you. Yes, it can be intimidating to ring up a company out of the blue, but most designers are really friendly once suitably caffeinated.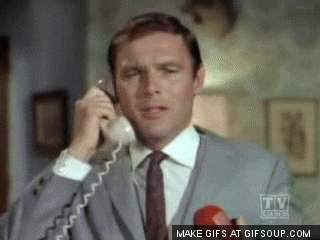 Try not to ring first thing in the morning, as that's when most offices are at their busiest, but by making the enquiry yourself, it shows that you mean business.
You can also try a well-crafted email – Jade, our Junior Developer, landed herself a job at Toast by doing just that.
If you do email, be careful with any follow-up emails – don't ask why you've not had a response – agencies are busy places and a response to your request for work experience will be way down the to-do list.
As mentioned above, social media can make a good channel of communication when reaching out to agencies – its very nature is more informal and might get you a response.
And don't forget to try:
Good old direct mail – we've received some great requests for placements or work experience over the years. 
Being clever is far more important than spending too much money on a highly polished mailer to agencies, so don't invest too much in production, just come up with a clever idea that will catch the attention of the design team and demonstrates your creativity.
Designers, far more than other employers will 'get' what you're saying, even if the production quality is a little rough.
Why should they choose you?
You should always be prepared to tell someone why they want you in their office. Make a note of any design experience you have, even if it's just through your school work.
Have you got a blog or a YouTube channel, or even a particularly great Twitter account? Share it! If you can put together a little portfolio, even better.
What really counts is that you want work experience at a design agency and that you can demonstrate a real passion for design – whether this is branding, print work or digital.
Very few agencies will offer work experience to someone that doesn't have the desire to go into the industry.
Think about what you want from work experience and demonstrate why you might be a good candidate.
At Toast, we have departments dedicated to digital, print and branding, so fine-tuning your approach to a specific field could help.
If you are already on a design course or are a post-grad looking for work experience or a placement you could try the following for different areas of design.
Approach tips
Branding
If you are chasing design work experience in branding, make sure you've got some work that's easy to find.
Don't send a 20mb PDF via email, instead include a link to your own site or something like Behance.
Have your own logo – your name or whatever – demonstrate you can brand the thing you know best – yourself.
Don't make this some random 'designer' logo either – think about it and be ready to explain your concept and the thinking behind the brand.
Also, don't just include the polished visuals, include sketches, photos of sketchbooks and other initial work that shows your thinking. 
Print Work
Brochure work, leaflets and other printed ephemera are the bread and butter of many design agencies.
If you're looking for this type of placement, demonstrate it in the type of samples you want the agency to look at. This is a good example of when to send something physically printed to the agency. 
One of our designers sent us a newspaper printed by these guys. They designed and art-worked it all and then had a few cost-effective copies printed off.
Digital & Web
There's an endless list of ways to impress a digital agency if you're looking for web-related experience.
Obviously, the first port-of-call is your own website, but there are also other things you can reference to demonstrate your interest in the area.
As we're a 100% WordPress design agency, we'd like to see what you can do in WP, but research what skillsets agencies look for and demonstrate your passion for these.
Code Academy is a great place to start – depending on where you are in your education, being able to demonstrate you've completed these free online courses sends the right message.
At the time of writing this post, we are unaware of any schools, colleges or university courses that are specifically focussed on WordPress. 
This generally means that if you know WordPress, you're self-taught. 
That sends a positive message to any agency – you showed some initiative and learnt something yourself.
Narrow your field
Toast is a full-service design agency, so we work across a wide range of projects for lots of different clients in many sectors.
There are many agencies that specialise in one particular niche such as packaging or food branding, so if you have a niche interest, consider finding an agency that specialises in your niche and tailor approaches so they speak directly to them.
Don't take rejection personally
The demand for work experience places is high, especially if you are restricted to school holidays or your school or college's designated work experience weeks.
Applying early always helps, but most studios don't have the time or space for numerous extra bodies at one time.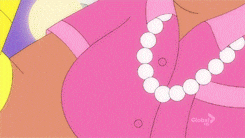 If you get a 'no', thank the agency for their time, and ask them to keep you in mind if something else comes up!
Do you fancy working with us here at Toast?
We have 100s of applications for work experience every year.
From secondary school students to A Level, undergraduates and newly qualified designers – a long list of people looking for a week's experience or an internship and we can only take a small number each year.
We tend to support our local students and offer placements to schools and colleges in our area, but we're always open to someone surprising us with something that makes us think; let's get them in for a week!
If you're going to take away a few things from this post:
Be prolific – work, work, work and don't be scared of bad ideas – they spark good ones.
Be passionate – no agency wants a shoe-gazer – demonstrate your love for design
Fill sketchbooks – ideas ARE EVERYTHING in design – your ability to come up with them is paramount
Don't give up – you will get there eventually.
Surprise us